ESO: The Path to Peak Performance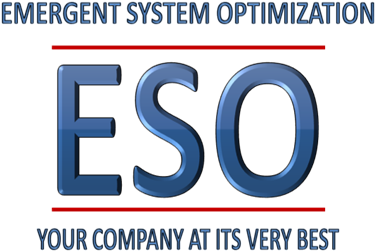 The Drive to Peak Performance
Try the New ESO Advantage Estimator
Your company is an emergent system—people and tools bound together by processes to form a working entity. That is important, because treating it as an emergent system lets us optimize its performance, and in the end performance is what really matters.
Emergent System Optimization (ESO) uses capability improvement, business process improvement and more to get your company to peak performance. ESO actually identifies peak performance and drives improvements to achieve that potential, improving the parts as much as needed and no more. It includes powerful methods to help balance processes and capabilities, resolve gaps, and tailor each process to your needs, like:
Organization-Level Process Mapping
ESO Maturity Modeling
Functional Balancing
Information Integrity Management
Status and Progress Metrics
Team Involvement to preserve valuable tribal knowledge and culture
Change Management for smooth transitions
Training for continuous system performance improvement (CSPI)
Check out the ESO Intro slideshare for more information: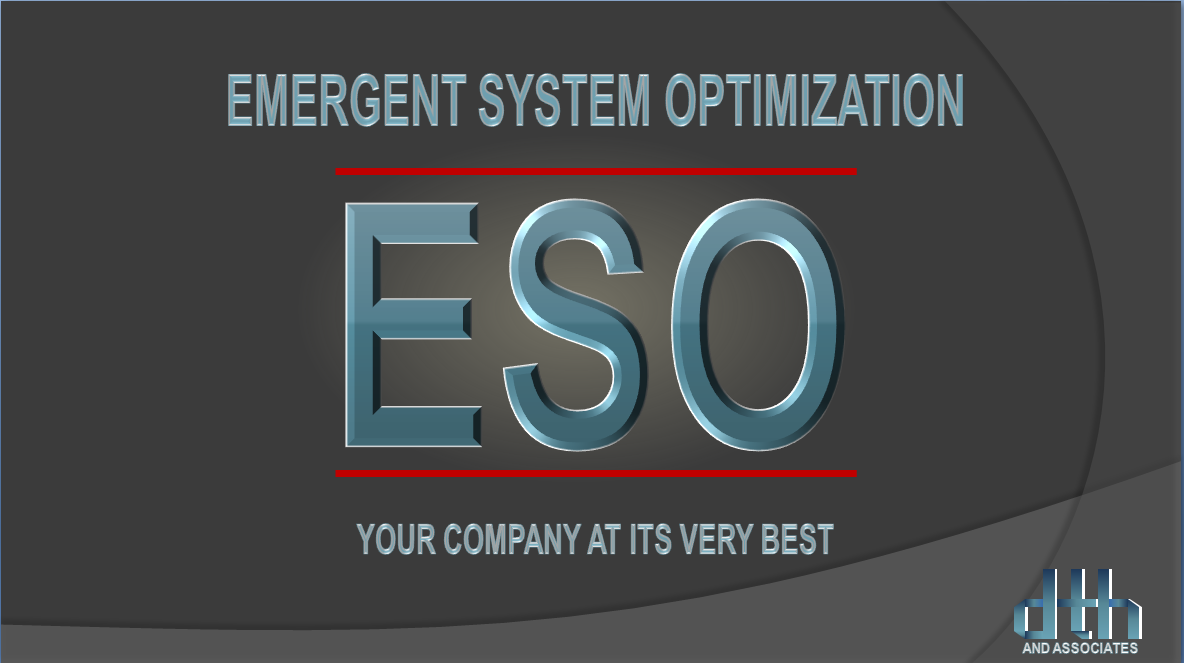 And try our new ESO Advantage Estimator to see what ESO could do for your company. Then see how our ESO Services help you achieve that goal.